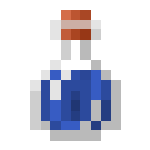 Twitchy Tonics
is the local alchemy shop in
New Alexandria
and instead of showing a list of potions you can buy, the customer simply leaves an order and when the owner of the store comes into the store, they brew the potion and the customer can pick it up the next day.
Merchandise
Edit
Twitchy Tonics offers only potions, not poisons. Every variety of potion is available, and you can obtain poisons by other means.
1. Place your order in a box in the store. The order can be for potions or ingredients.
2. Wait for mail that your potion or ingredient(s) are ready to pick up.
3. When you pick up the merchandise, pay with the marked price.
Ad blocker interference detected!
Wikia is a free-to-use site that makes money from advertising. We have a modified experience for viewers using ad blockers

Wikia is not accessible if you've made further modifications. Remove the custom ad blocker rule(s) and the page will load as expected.